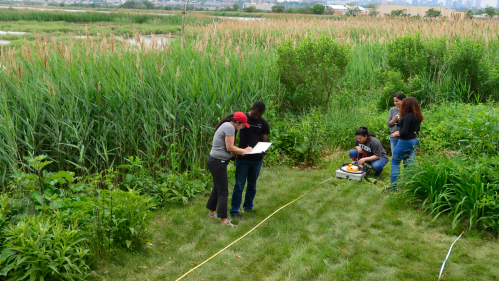 Research for Today and Tomorrow
Driven to Dig Deeper
At Rutgers-Newark, our research extends into every corner of the public square. From promoting healthy neighborhoods to improving air quality, and empowering entrepreneurs to reducing youth violence, we leverage diverse voices from many disciplines to tackle the greatest challenges of our time.
Criminal Justice and Public Affairs
Through the Newark Public Safety Collaborative, we're putting crime data in the hands of community stakeholders and partnering on evidence-based violence reduction initiatives.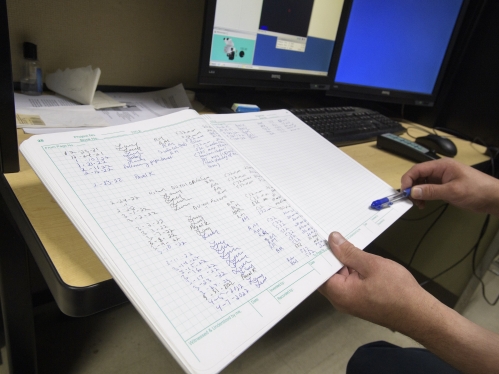 Science, Tech and Health
African-Americans suffer from Alzheimer's Disease at twice the rate of the general population. RU-N's partnership-based Aging and Brain Health Alliance is exploring how daily habits might help reduce the risk.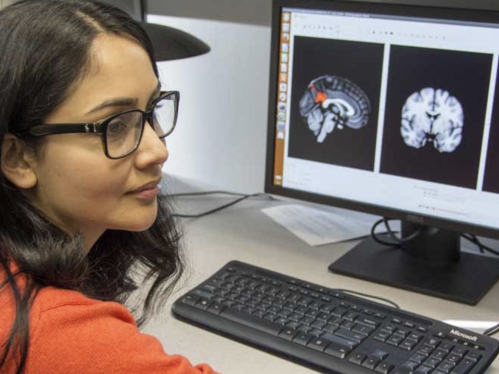 Law, Arts & Humanities
From affordable housing to good schools and accessible groceries, local laws and policies affect lives. The Center for Law, inequality and Metropolitan Equity  (CLiME), led by law professor David Troutt, studies the role of these forces in creating opportunity.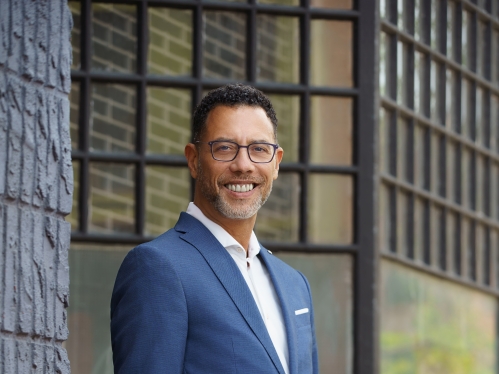 Business
How will integrating product supply chains create resilience and address climate risks and their environmental impacts? Associate Professor of Professional Practice, Kevin Lyons research explores this question, global supply chain, water impacts and more.
Researcher in Focus
Researcher in Focus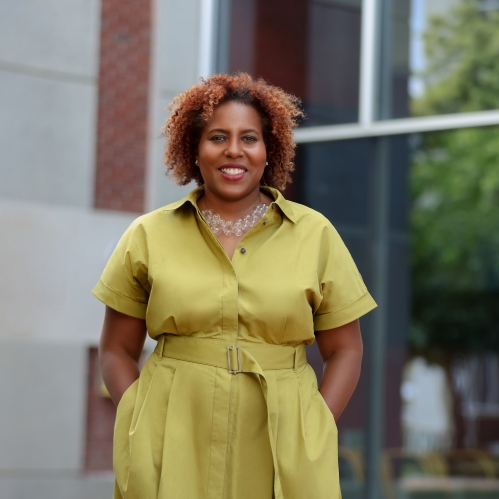 Salamishah Tillet 
School of Arts and Sciences Professor
Leadership
School of Arts and Sciences Professor Salamishah Tillet won a 2022 Pulitzer Prize for her work as a critic-at-large for The New York Times. A prolific non-fiction writer and arts activist, Professor Tillet's essays for the paper cover gender, sexuality, race and politics as they play out in popular culture and fine art. "Most of my work over the last year was looking at...the role of Black artists as a way of understanding how to get through what is really a traumatic and profound moment for our nation,'' she said.
Passion
Professor Tillet is the director of Express Newark, a center for socially engaged art and design that brings together the Rutgers-Newark community and city residents. This is where she organized Black Portraiture[s] VII: Play & Performance, an international annual conference that included the acclaimed photography exhibition Picturing Black Girlhood: Moments of Possibility. Featuring work by 85 Black girls, women and genderqueer artists from ages 8 to 94, it was curated by her sister, photographer Scheherazade Tillet, and Zoraida Lopez-Diago. "I'm honored to be at a university that gives me the space to imagine and to collaborate and to really focus on art that matters to the city of Newark but also hopefully can change lives,'' she said.
Expertise
Professor Tillet is the author of Sites of Slavery: Citizenship and Racial Democracy in the Post-Civil Rights Imagination and In Search of The Color Purple: The Story of an American Masterpiece. She was recently awarded the 2020 Whiting Foundation Creative Nonfiction Grant for her work-in-progress, All The Rage: Mississippi Goddam and the World Nina Simone Made. Her recent work also includes the podcast series Because of Anita, which focuses on the impact of Hill's 1991 testimony at hearings for Supreme Court nominee Clarence Thomas, where Hill accused him of sexually harassing her.
Research That Hits Home
From food security to urban history, the Rutgers community explores the issues that mean the world to Newark.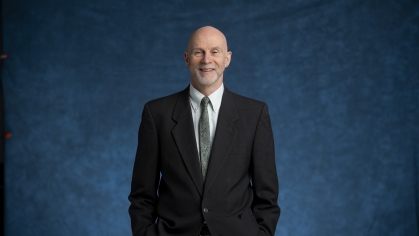 School of Criminal Justice Dean Bill McCarthy's book on the Chicago police torture scandal examines how officers abused Black men for decades with no one being held accountable.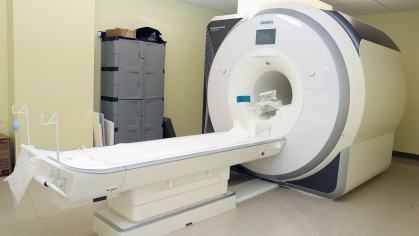 RUBIC's new PRISMA instrument is key for the evolution of a regional center that will provide Rutgers with unique capabilities to better serve brain scientists from New Jersey, around the region and across the world in pursuing new lines of research at the cutting edge of this field.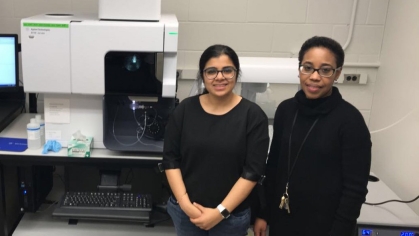 A RU-N scientist is working with residents to decontaminate polluted soil and reclaim it for community gardens.