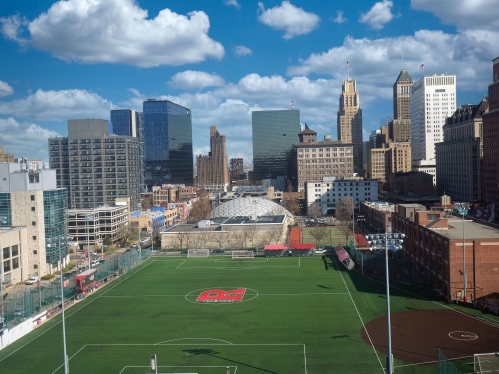 Meet Rutgers-Newark
Everyday we ask ourselves: What does the world need from us right now? As an anchor institution in Newark, we collaborate broadly through partnerships that power innovation. Our commitment to social justice compels us to do work that matters in our predominantly Black and Brown city and cities like it everywhere.
Social mobility
(US News & World Report 2022)
Buildings across 38 acres
Nations our undergraduates hail from
Our Impact Areas
Rutgers University –Newark (RU-N) is a remarkably diverse, urban, public research university that is not just in Newark but of Newark—an anchor institution of our home city. We think of anchor institutions as place-based organizations that persist in their communities over generations even in the face of substantial capital flight, serving as social glue, economic engines, or both.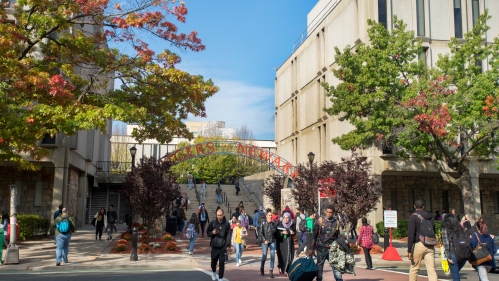 Welcome to Rutgers University-Newark!
Academics
At Rutgers, academics are about personal achievement, cutting-edge discovery, and community involvement. We're a big university with countless opportunities to explore your interests. Here, undergraduate and graduate students, professionals, and lifelong learners alike encounter a diverse array of educational and research opportunities, delivered by world-class faculty. 
Experience Rutgers-Newark
All year long, we host a series of on-campus and virtual events to give you the full Rutgers–Newark experience. Check out our schedule and sign up for an in-person or virtual tour. We look forward to seeing you soon!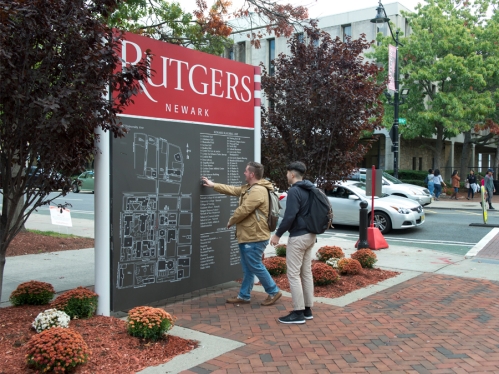 Visionary Leadership
Through the efforts of Chancellor Nancy Cantor, Rutgers-Newark is leading the movement in higher education that emphasizes social justice, equity, social mobility and innovation. Her work in advancing the role of universities as anchor institutions makes her one of academia's most esteemed leaders.