Newark Strong
Rutgers-Newark is rated as the northeast's fourth best bang for the buck by Washington Monthly 2021. Our campus has traditionally served as the place of educational opportunity for first-generation college students, for students whose home languages were not English, for students who commuted to campus to save money, for students who work to stay in college and/or support their families, and to students of diverse racial, ethnic, and religious backgrounds.
Our History
Rutgers, The State University of New Jersey
Founded in 1766
8th oldest university in the nation
More than 250 years in existence
New Jersey's land-grant university, with a presence in all 21 of the state's counties
Newark Campus
Founded in 1908, when the New Jersey Law School first opened its doors. That law school, along with four other educational institutions in Newark: Dana College, the Newark Institute of Arts & Sciences, the Seth Boyden School of Business, and the Mercer Beasley School of Law - formed a series of alliances over the years.
Merged with Rutgers University in 1946
31 buildings, 38 acres of beautifully landscaped open spaces with an urban vibe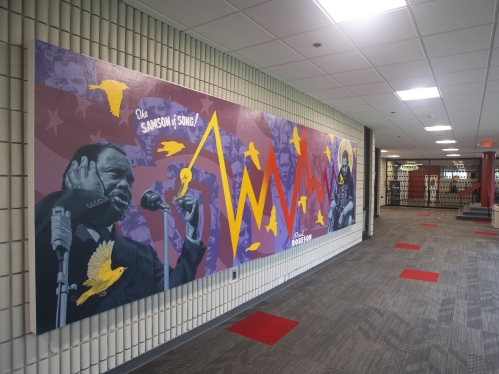 Our People
Undergraduate Students
New Jersey residents: 93.8%
Out-of-state: 6.2%
44% women, 56% men
African American/Black: 18.4%
Asian: 17.6%
Hawaiian/Other Pacific Islander: 0.2%
Hispanic/Latino: 31.3%
Native American/Alaska Native: 0.1%
White, Non-Hispanic: 20.5%
Two or More: 2.5%
Other/Unknown: 2.8%
Non-resident 6.7%
Faculty and Staff
682 full-time faculty
927+ full-and part-time staff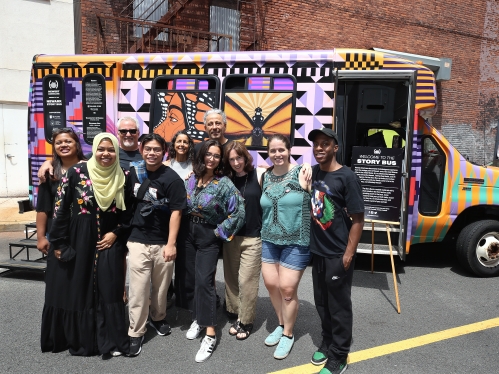 Global Alumni Network
530,000+ alumni (total)
250,000+ alumni live in New Jersey
Alumni live in all 50 states, in the District of Columbia, in five U.S. territories, and six continents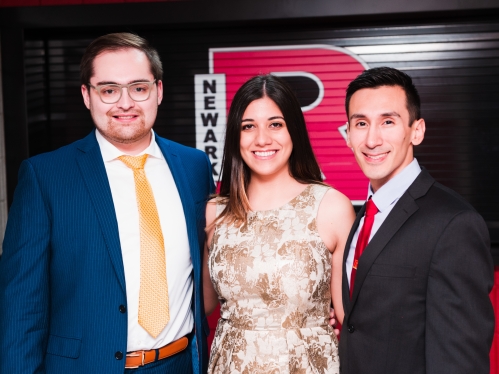 Academics
13,231 undergraduate and graduate students
6 schools and colleges
40 + undergraduate majors
50 + graduate programs
100 + Nations represented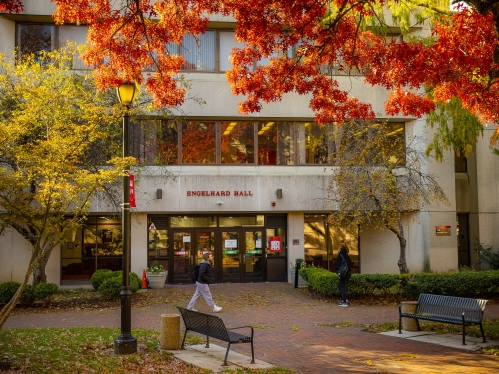 Research
Home to New Jersey's most extensive and diversified network of research laboratories
160 grants awarded in 2021
$37 million in total grants in 2021
100+ undergraduate & graduate students engaged in research
R2 research facility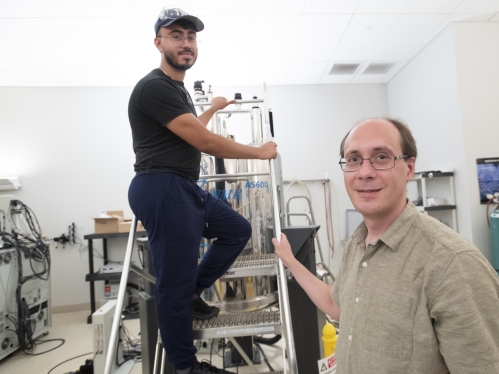 Clubs, Organizations, and Sports
100+ student clubs and organizations
22 fraternities and sororities
14 men's and women's NCAA Division III Athletics Teams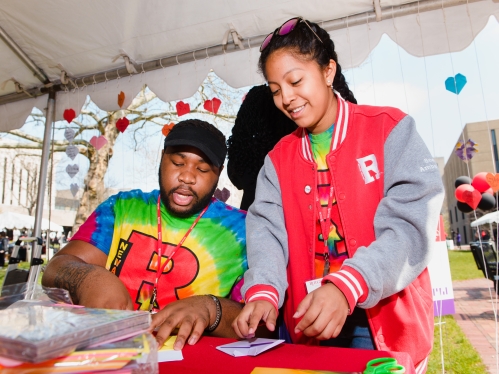 Tuition and Fees
Annual Undergraduate Costs Tuition, Fees, Room and Board
In-state Commuter: $15, 208
In-state On-Campus: $29,138
Out-of-state Commuter: $32,409
Out-of-state On-Campus: $46,339
Tuition Only
In-state: $12,536
Out-of-state: $32,409
Figures shown are typical costs for Rutgers University–Newark in 2021-2022.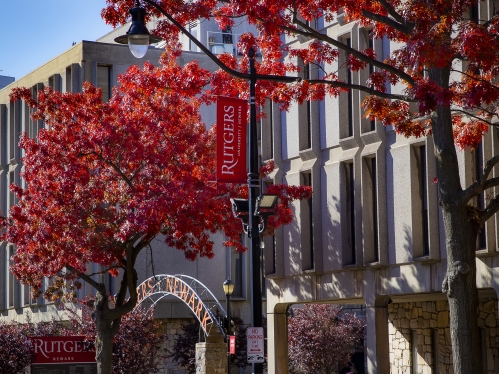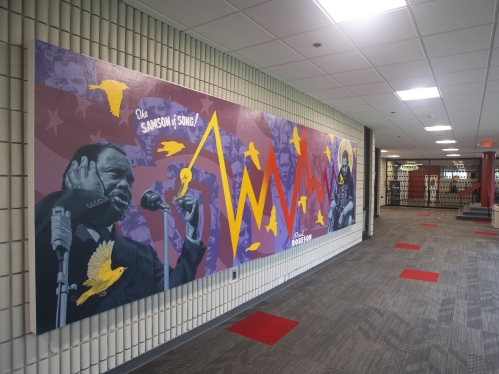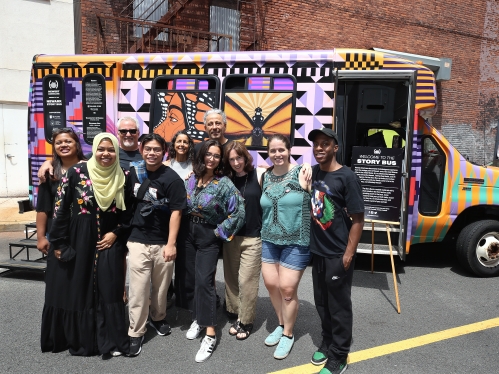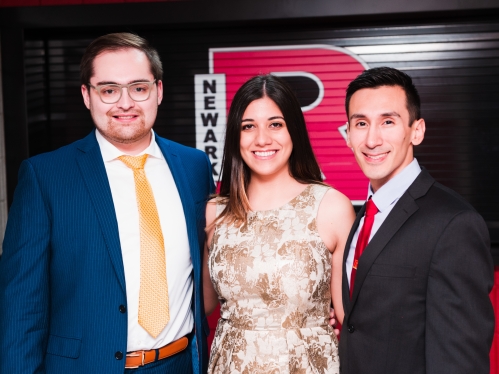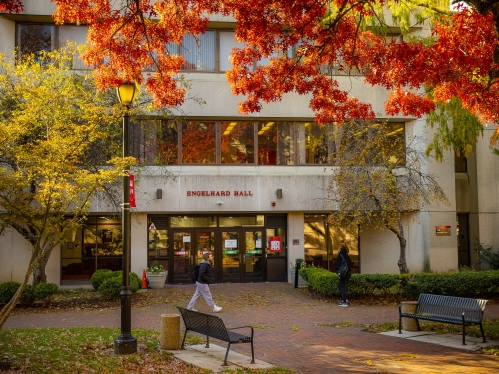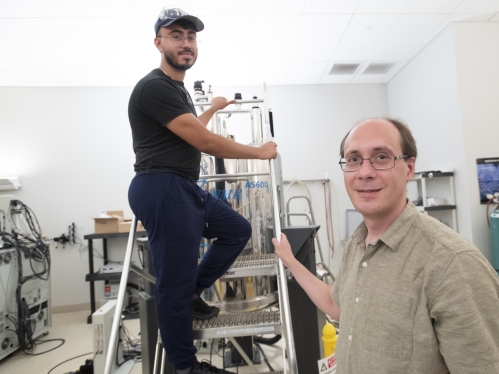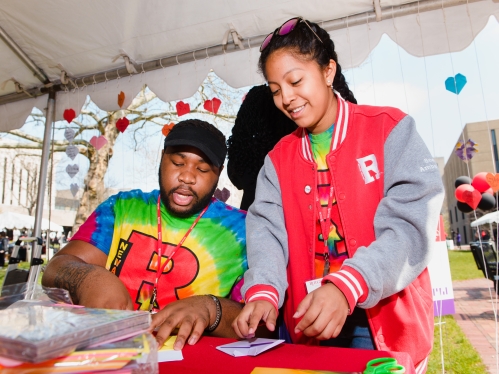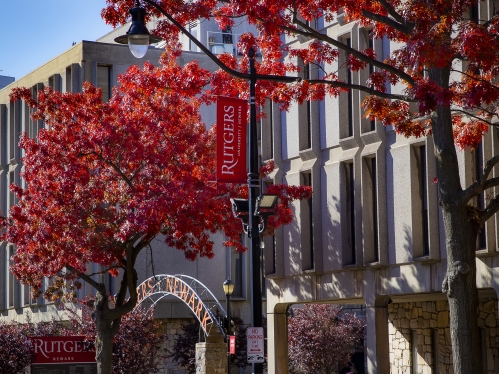 What's Next?
If you're ready to grow and succeed with us, take the next step. Schedule a campus visit, start the application process or contact us today with any questions.