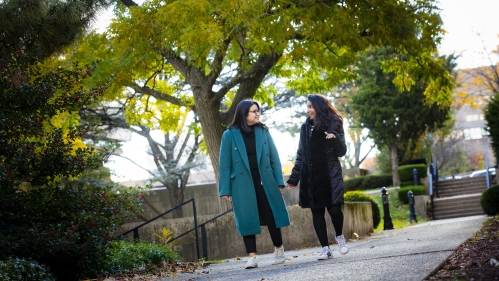 Graduate and Professional Study
The Grad School for a Global Future
Join the ranks of talented, passionate students who are tackling local issues that resonate globally. From nursing and criminal justice to business and beyond, you'll pursue advanced study in a diverse, forward-looking community —tomorrow's thinkers, teachers and leaders.
Ranked Ph.D Program in Criminology
Ranked Nonprofit Management Program
Ranked Clinical and Legal Research Programs
Urban Planning and Policy programs
Research That Matters
What problems will global cities confront in 2050? At RU-N, you'll pursue hands-on research that runs the gamut from climate change to health inequities to criminal justice and beyond. We harness diverse voices from around the world and right here in Newark to tackle the greatest challenges of our time.