A Place Like No Other
When you study at Rutgers-Newark, you're part of the fabric of Newark. You get all the benefits of living in New Jersey's largest and most dynamic city—from Arts District openings to valuable internship experiences. And because RU-N is deeply connected with Newark, you'll also discover this incredibly diverse city through opportunities to make a difference locally.
A Living Classroom
At Rutgers, coursework comes alive when you engage with the local community. Through initiatives such as our World's Fair and our annual Community Engagement Day, our city —and the globe —become living-learning space where you tackle urban issues like social injustice, food insecurity, literacy, and homelessness.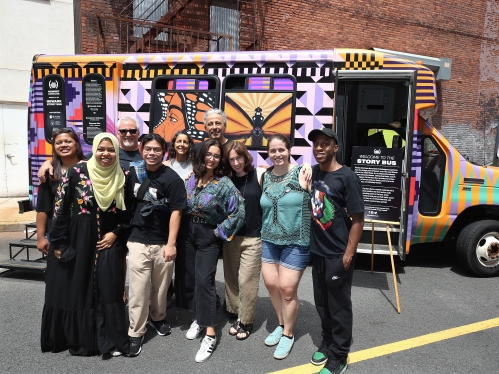 In Partnership with Newark
Our fate is deeply entwined with the city we call home. Every day, Rutgers students strengthen those ties. We tutor and mentor young learners. Conduct community-based research. Lead nutrition workshops. And so much more. Our goal: a stronger, more resilient Newark for everyone.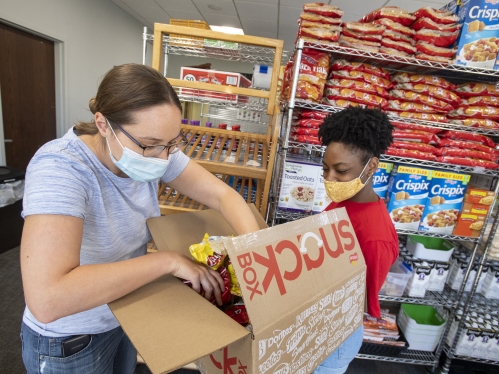 Our City: A Dynamic Mosaic
Step outside your door and into Newark's thriving multicultural scene. Hit Halsey Street for global eats, nonstop nightlife and Express Newark —three floors of art and activism in the revitalized Hahne Building. Nearby, the Ironbound neighborhood beckons with hundreds of restaurants, clubs and one-of-a-kind European shops.
Arts & Culture
We're proud to be a catalyst for arts and culture in the metropolitan region, curating art exhibitions, presenting concerts and theater productions, and hosting author readings and scholarly lectures right here on campus.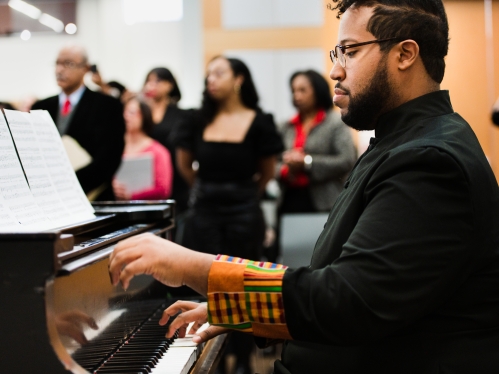 Clubs & Organizations
Make friends while making a difference on and off campus. We offer more than 100 groups, including professional clubs, honor societies and cultural organizations.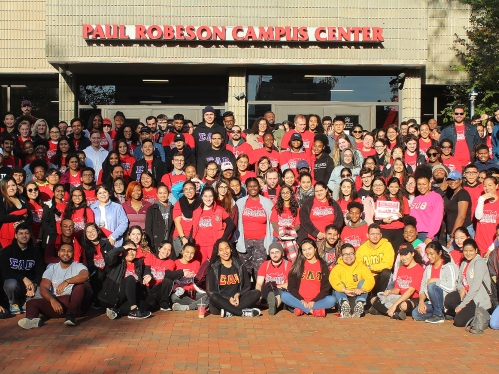 See Rutgers–Newark
Interested in learning more about Rutgers–Newark? Register to attend an information session hosted by an admissions counselor and take a tour of campus with current students! Can't wait? Take a guided virtual tour of our beautiful Newark campus. Through high-quality photos and videos, you get a 360-degree view of all of our colleges and schools, Campus Center, quad, and more.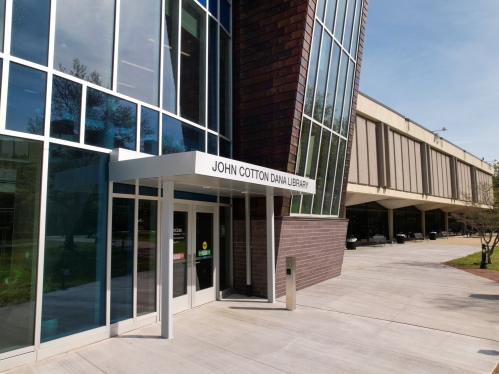 Getting To & Around Our Campus
All roads (and rail lines) lead to Newark, New Jersey's largest city. Home to Rutgers University–Newark and the Health Sciences Campus, Newark is centrally located and easily accessible.