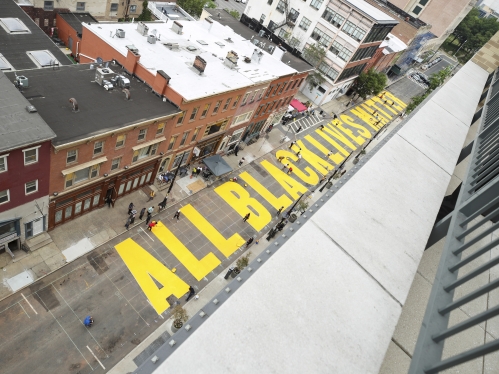 A Social Justice Champion
Rutgers University-Newark is focused on social justice in higher education. We're creating teaching and learning environments that support all students equitably without regard to race-ethnicity, gender identity, religion, or learning potential.
Image c/o Arturo Holmes/Getty Images | "All Black Lives Matter" Community Painting Day on June 27, 2020 in Newark, New Jersey.