Todd Clear, Dean of Rutgers School of Criminal Justice in Newark, Named a Fellow of American Society of Criminology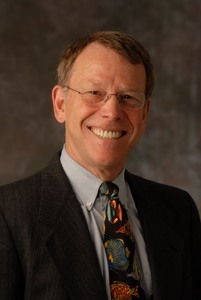 Todd Clear, dean of the School of Criminal Justice at Rutgers University in Newark, has been named a fellow of the American Society of Criminology (ASC). ASC reserves the honorary title "fellow" for scholars who have made a significant contribution to the criminology field, whether through a single, major body of work or cumulative pieces of scholarship.
"We are very pleased Todd Clear has received this well-deserved distinction, the highest honor bestowed by the American Society of Criminology," comments Richard L. McCormick, president of Rutgers University.
"As a leading scholar on community justice and incarceration and world-renowned for his advocacy of evidence-based practice and the use of criminal justice research to reduce crime, Todd's designation as a fellow by ASC comes as no surprise," remarks Steven J. Diner, chancellor of Rutgers University in Newark.
In March 2010, Clear assumed the deanship of the Rutgers School of Criminal Justice. Immediately prior to that appointment, Clear had served as a distinguished professor at John Jay College since 1999. Other institutions at which Clear has held faculty posts include the School of Criminology and Criminal Justice at The Florida State University (1996-1999), Rutgers School of Criminal Justice (1978-1996), Ball State University (1976-1978), DePaul University (1975-1976), and the State University of New York at Albany (1973-1975). He also served as vice president of the National Council on Crime and Delinquency from 1991-1993.
A prolific writer, Clear has authored 12 books, including the 2007 work Imprisoning Communities: How Mass Incarceration Makes Disadvantaged Neighborhoods Worse (Oxford University Press), and Community Justice (co-authored with Eric Cadora, Wadsworth Press, 2003). Clear also is founding editor of the journal Criminology and Public Policy.
Clear earned his master's and doctoral degrees at the School of Criminal Justice at the State University of New York at Albany, and received his undergraduate degree in sociology from Anderson College in Indiana.
ABOUT THE RUTGERS SCHOOL OF CRIMINAL JUSTICE
The School of Criminal Justice (SCJ) was established at Rutgers University in 1972 by the New Jersey State Legislature. The legislature recognized the need for a formal program of study dedicated to preparing students to be leaders in research, teaching and public policy to better address criminal justice issues. More than three decades later, the impact and influence of the school are respected internationally, and SCJ is currently ranked as one of the top criminal justice schools in the nation. The school offers the bachelor of science in criminal justice (in partnership with the College of Arts and Sciences), and the master and doctoral degrees in criminal justice. The doctoral program in criminology is ranked seventh in the nation by U.S. News & World Report's Best Graduate Schools (2009). In addition to undergraduate and graduate programs, SCJ is well known for its research and outreach activities, including the Police Institute, Greater Newark Safer Cities Initiative, Center for the Study of Public Security, and Center for Justice and Mental Health Research. Graduates of SCJ hold distinguished positions in government, public and private sector organizations, and academia. Further information about the school is available at www.newark.rutgers.edu/rscj.