Culture of Care: Student Health and Wellness Resources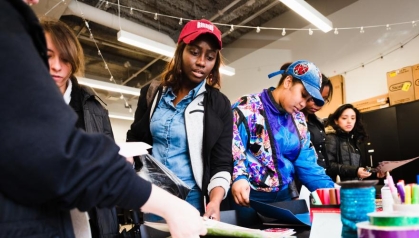 With the fall term in full swing, Rutgers-Newark is diligently working to create a palpable "culture of care" on campus. Below, students will find multiple resources that are easily accessible and aimed at supporting health and wellness across various dimensions.
These resources are available both in person and remotely to meet your needs as students. Whether you need help managing feelings of stress, anxiety, and/or depression, or need to talk to someone about alcohol/drug use, relationships, world events, or anything else. Help is always available!
For EMERGENCIES: 
If you are in crisis and/or having thoughts of suicide, the following resources are available 24 hours a day, 7 days a week: 
Uwill Crisis Line: 833.646.1526
NJ Suicide Prevention Hopeline: 855.654.6735
National Suicide Prevention Hotline: 800.273.8255
Crisis Text Line: Text HELLO to 741741; for direct access to a counselor of color, text STEVE to 741741
RUPD: to reach RUPD while on campus, just dial 9-1-1. For non-emergency situations, call 973.353.5111.
In cases of emergency situations, please dial 9-1-1.For additional support, Rutgers University-Newark has these virtual and in-person student resources available:   Uwill is a FREE and CONFIDENTIAL service that offers:  
U-Match – Students receive free immediate access to teletherapy with a licensed therapist - Flexible scheduling during nights and weekends. Start by making your free account (RUN email required). 
Uhelp - 24/7/365 connection with a crisis counselor. Call anytime: 833.646.1526.
Urise - Wellness programming on stress reduction, nutrition, and self-care. Start by making your free account (RUN email required). 
Counseling Center:
Offers confidential therapy including psychological, psychiatric, and alcohol/drug support.
To schedule appointments, call 973.353.5805 or email counseling@newark.rutgers.edu.
The Daily Drop: Virtual/in-person drop-in appointments are available. Call for information.
Hours of operation: Monday to Friday, 8:30am to 4:30pm.
Alcohol and Other Drug Assistance Program/Collegiate Recovery Program:
Provides confidential services including assessment, therapy, and psychiatric screening.
Offers recovery housing and organizes sober social events.
Hosts AA meetings every Wednesday at 12:30pm-1:30pm in Blumenthal Hall rm. 201A.
Holds Pop-Up recovery lounges on Thursdays from 3:00pm to 4:30pm.
For more information, contact run4recovery@rutgers.edu or call 973.353.5805.
WeChat Text Helpline:
An anonymous and confidential text-based helpline.
Students in need of support/resources can text 973.339.0734 to be connected to a Peer Advocate.
Violence Prevention and Victim Assistance (VPVA):
Confidential services for any student who has experienced violence or wants to support a friend or loved one who has.
Advocacy, resources, and clinical supports available to provide trauma-focused mental health services.
Connect to schedule a clinical intake, or schedule an appointment to meet with a staff member to learn about resources, reporting options, safety planning and support. 
To schedule an appointment, email run.vpva@rutgers.edu  or call 973.353.1918.
Pantry+ Food Pantry:
Offers free and nutritious groceries to any member of the Rutgers community experiencing difficulty affording or accessing enough food for a healthy lifestyle.
Order free supplemental groceries at Pantry+ Order Form: https://go.rutgers.edu/orderpantry.
Visit the pantry in PRCC 226. Find hours and more information at https://go.rutgers.edu/pantryor follow us on Instagram @pantry_run.
For additional food or SNAP application assistance, email pantry_run@newark.rutgers.edu.
The CARE Team:
If you or a friend is in crisis and you are not sure where to turn, contact the CARE Team. You can submit a concern using this link: https://go.rutgers.edu/RUNReportingForm or by emailingcareteam@rutgers.edu or calling 973.353.5063.
Student Health Services:
Available to answer health questions and provide excellent care, both in-person and via telemedicine.
Call 973.353.5232 to schedule an appointment.
Health Promotions Division (HPD):
Offers in-person or virtual 15-min info sessions with a peer wellness coach, where you can receive a FREE wellness tool.
Hosts peer-led outreach events, fosters social justice connections, and promotes leadership development. Sign-in and click "JOIN".
Welcomes everyone to join our nationally award-winning peer education team. (Read about Student Health Advocates & Unity Theatre)
Provides Peer Wellness Coaching (RU Thriving Video).
Lists job opportunities on our Handshake page, including positions within our new branch, Peer Counseling!
Offers a FREE safer sex kit or provides abstinence tips from our office, which are accessible to students.