Pushing the Boundaries of Human Knowledge
Learn from great professors who are pushing and prodding the boundaries of human knowledge every day. And if you are determined and inquisitive, they will take you along on their journeys—and encourage you to begin your own.
Research requires discipline, organization, critical thinking, and writing skills; and it teaches patience and tenacity. It can be a stepping-stone to graduate school or to that first job after graduation.
Rutgers University-Newark undergraduates are found conducting research in the university's outstanding laboratories, field stations, archives, libraries, museums, and fine and performing arts studios.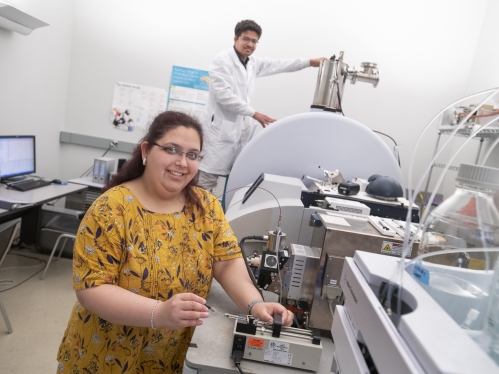 Where to Start
Research opportunities within individual majors are extensive, with most schools, colleges, and departments offering honors, special problems, and independent study research courses. Individual requirements depend on school, departmental, faculty, and program procedures. Students can start with their adviser or professor. Courious about RU-N's research centers and institutes?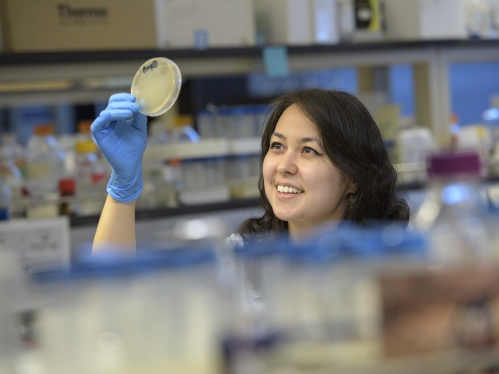 Why Undergraduates do Research
At RU-N, we have a variety of centers and institutes, as well as academic departments, that help create new knowledge in a broad range of academic disciplines, provide top-quality education to our students, and share academic and intellectual resources with the citizens of New Jersey and beyond. Through these opportunities students can expect to:
Gain an understanding of the practical applications of knowledge.
Learn to formulate questions, design plans to find answers, collect and analyze data, draw conclusions from that data, and share your findings.
Step up your preparation for graduate school and the workplace where they are looking for outstanding students who can identify and solve problems in teams.
Get ready for the world beyond Rutgers and gain confidence as you hone your independent thinking, creativity, time management, and budget skills.
Learn about the theories, tools, resources, and ethical issues that scholars and professionals encounter daily.
Become an informed consumer of research and make informed decisions about policy issues that affect your everyday life.