Corlisse Thomas
Senior Vice Chancellor for Student Affairs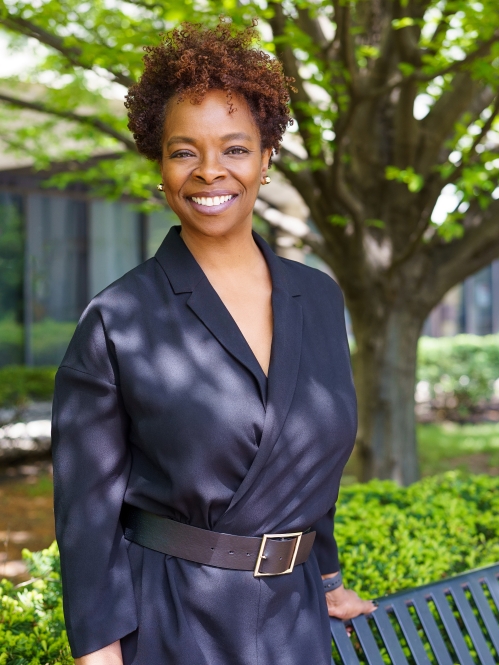 Biography
Corlisse Thomas is the Senior Vice Chancellor for Student Affairs at Rutgers University-Newark. Dr. Thomas oversees a range of professionals and departments dedicated to student life and leadership, health and wellness, athletics, diversity and inclusion, and housing and residential life. Prior to coming to RU-N, Corlisse served as the Assistant Vice President for Student Affairs at Baruch College of the City University of New York (CUNY) and at Stevens Institute of Technology. At both institutions, she supervised all Student Affairs departments in addition to overseeing student conduct, student crisis intervention, and professional development for the Divisions of Student Affairs and Enrollment Management.
Corlisse Thomas has spent her professional career in the field of Higher Education during which she has held a broad spectrum of leadership positions in Student Affairs at several schools including Associate Dean of Students at Columbia University (Columbia College & the Fu Foundation School of Engineering and Applied Science), Founding Dean and Director of the Office of Multicultural Affairs at Columbia University, Assistant Dean of Student Development at St. Johns University (NY), and positions in Student Activities, Multicultural Affairs, Greek Life, and Admissions at other colleges and universities.
Dr. Thomas is also an Adjunct Assistant Professor in the graduate program in Higher and Postsecondary Education at Teachers College, Columbia University. She has presented widely at universities and conferences on such topics as leadership, diversity, behavioral intervention and student crisis management, among others.
Corlisse Thomas received her Ed.D. in Higher Education from Teachers College, Columbia University. She received her M.A. in Student Personnel Administration also from Teachers College, and her B.A. in Child Study from Tufts University.