Quick Tips: Handshake 101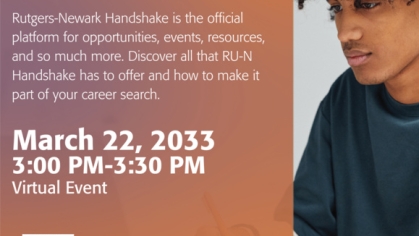 Have you met Rutgers-Newark Handshake? Let's make an introduction! Handshake is Rutgers-Newark's official platform for opportunities, events, resources, and so much more. Discover all that RU-N Handshake has to offer and how to make it part of your career search.
RU-N values the diversity of all its members and strives for complete access and inclusion. For any potential concerns related to access or to request an accommodation, please contact us at 973-353-5311 or careers@newark.rutgers.edu in advance of the program.