Newark Arts Festival | Books and Things: The Studiolo of kate-hers RHEE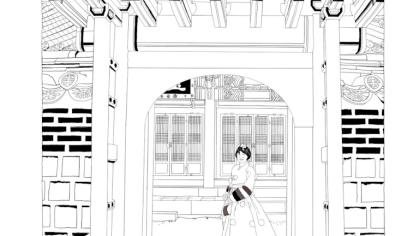 In-person Event
Hosted by Paul Robeson Galleries
Curated by Curated by Alexandra Chang
A conversation between kate-hers RHEE, Eleanor Soo-ah Hyun, Associate Curator of Korean Art, Metropolitan Museum of Art, and Alexandra Chang, Associate Professor of Practice Arts, Culture and Media.
Transnational feminist kate-hers RHEE (이미래/李未來) is an interdisciplinary visual, performance and social practice artist, who works between Germany, South Korea and the United States.
This is the first presentation of interdisciplinary artist kate-hers RHEE's long-term project Wunderkammerkŏri, an interdisciplinary social sculptural installation that interrogates the Western museum's role as a postcolonial cultural custodian, while reflecting on transnational collection practices and display histories though object-making and collecting, while seeking participatory engagement with the public. Wunderkammern, or cabinets of curiosities, arose in mid-16th century Europe as repositories for wondrous objects but gradually appeared in 17th-18th century Qing China and Joseon Korea in the form of Chinese treasure boxes and Korean still-life genre painting of books and the scholar's room. This project re-inscribes collecting through the lens of transnational feminism as a means to forge "authentic" identity and self-representation, aspiring to and critiquing the noble male's pursuit of the marvelous as evidence of his divine mastery of the world.
Curated by Alexandra Chang in collaboration with the Art History Program at the Department of Arts, Culture, and Media.
This project is supported by a 2019 AHL Foundation Biannual Project Grant and a 2021 Berlin Senate Cultural Exchange Travel Grant for Projects Abroad.
Featured Artists: kate-hers RHEE
In-person Event
4-530 PANEL: kate-hers RHEE, Eleanor Soo-ah Hyun, Associate Curator of Korean Art, Metropolitan Museum of Art, Alexandra Chang, Associate Professor of Practice Arts, Culture and Media
6-8 RECEPTION
*Covid-19 Protocol: Masks required in classrooms and educational spaces